Drum Weigher Scales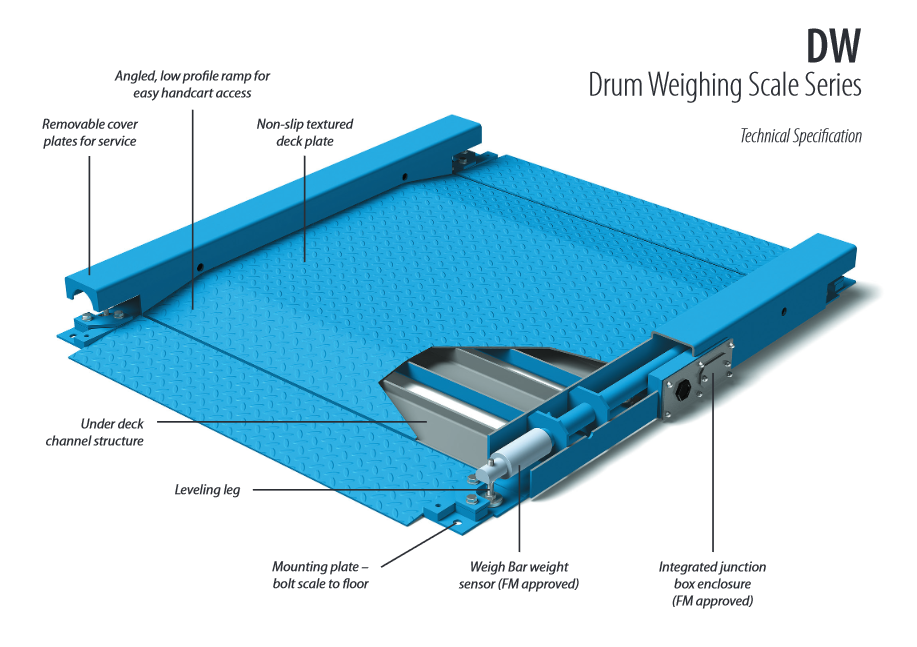 We represent everything from medium-duty Drum Weigher Scales to the most rugged extreme-duty scales available.These are available both in mild steel and stainless steel. They are also available for use in Safe or Hazardous areas. Many accessories are available to fit your needs. These include caster kits, ramps, bumper guards, pit frames, indicator stands, and portability frames. The scales we sell and service are from quality conscious, ISO accredited, manufacturers.
The following is representative of what we offer. It is not exclusive. Please contact us with your requirements.

Click on the Drum Weigher Scale Type below for a selection of what is available.
Avery Weigh-Tronix Extreme-Duty Mild or Stainless Steel Safe Area or Hazardous Area
The Model DWS3030-01 Drum Weighing Scale was designed specifically to weigh drums.  One of the design criteria was that any one square inch of the platform would support 500 pounds.  When you look at how drum scales are loaded you'll appreciate why they've designed them that way.  Drums are typically rolled onto the scale with all the weight resting on a very small footprint of the scale platform.  When the scale platform is not strong enough it will deform under the load and the top of the platform will develop waves and rolls.  Deflection puts uneven side and torsional loading on load cells rather than 100% vertical loading.  This causes excessive wear and inaccurate weight readings. Most Drum Weighing Scales are calibrated 1,000 X 0.5 pounds. This scale is calibrated 1,000 X 0.1 pounds (5X more precise). If you want your numbers to be correct and you don't want to spend a lot on maintenance, the Avery Weigh-Tronix Drum Weighing Scale is your best value.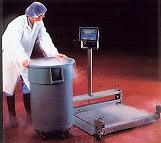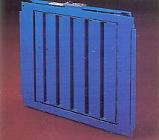 Cambridge 670 Series Barrel Weigher Heavy-Duty Mild or Stainless Steel Safe Area or Hazardous Area