Railroad Scales
There is a lot of confusion and misleading claims in the marketplace.
Everyone claims to have the toughest scale or features you can't live without.
How can you tell if you are getting the equipment you really need at a fair price?
Our sales staff each has well over 30 years' experience matching the right equipment to meet your needs.
Let us put that experience to work for you.  We have hundreds of satisfied customers.
We'd like you to be on that special list. Call us at 313-255-6700.
We represent a variety of Railroad Scales. They are extremely robust and durable for use in virtually any business environment where rail systems are frequently used: recycling and scrap yards, chemical plants, grain elevators, transfer yards, cement plants, hazardous waste facilities, coal mines, refineries, utilities, etc.
We have Legal-for-Trade scales with a shallow concrete foundation in any combination of single (12'-6") and double (26') lengths to handle your mix of rail car lengths. We have non-certified gauged rail systems  (Weighline and RailBoss) that install right on your railroad ties and ballast for a low cost installation that can help prevent underloaded or overloaded rail cars.
Beginning in 2012 we have the patented Streamline Railroad Track Scale using bolt on technology. Specially designed to fit rails 100-pounds and above and bolted onto the existing rail without the need to cut or remove the rail. It is the low cost solution for maximizing car weights and eliminating overload fines. It can be used in combination to weigh railroad cars, either full draft or two draft, static or in-motion. Standard systems provide an axle capacity of 80,000-pounds and are suitable for weighing maximum car weights of 320,000-pounds.
We have In-Motion systems and RFID Transponder Readers for complete rail car weighing and identification systems. The Railroad Track Scales we sell and service are from quality conscious, ISO accredited, manufacturers.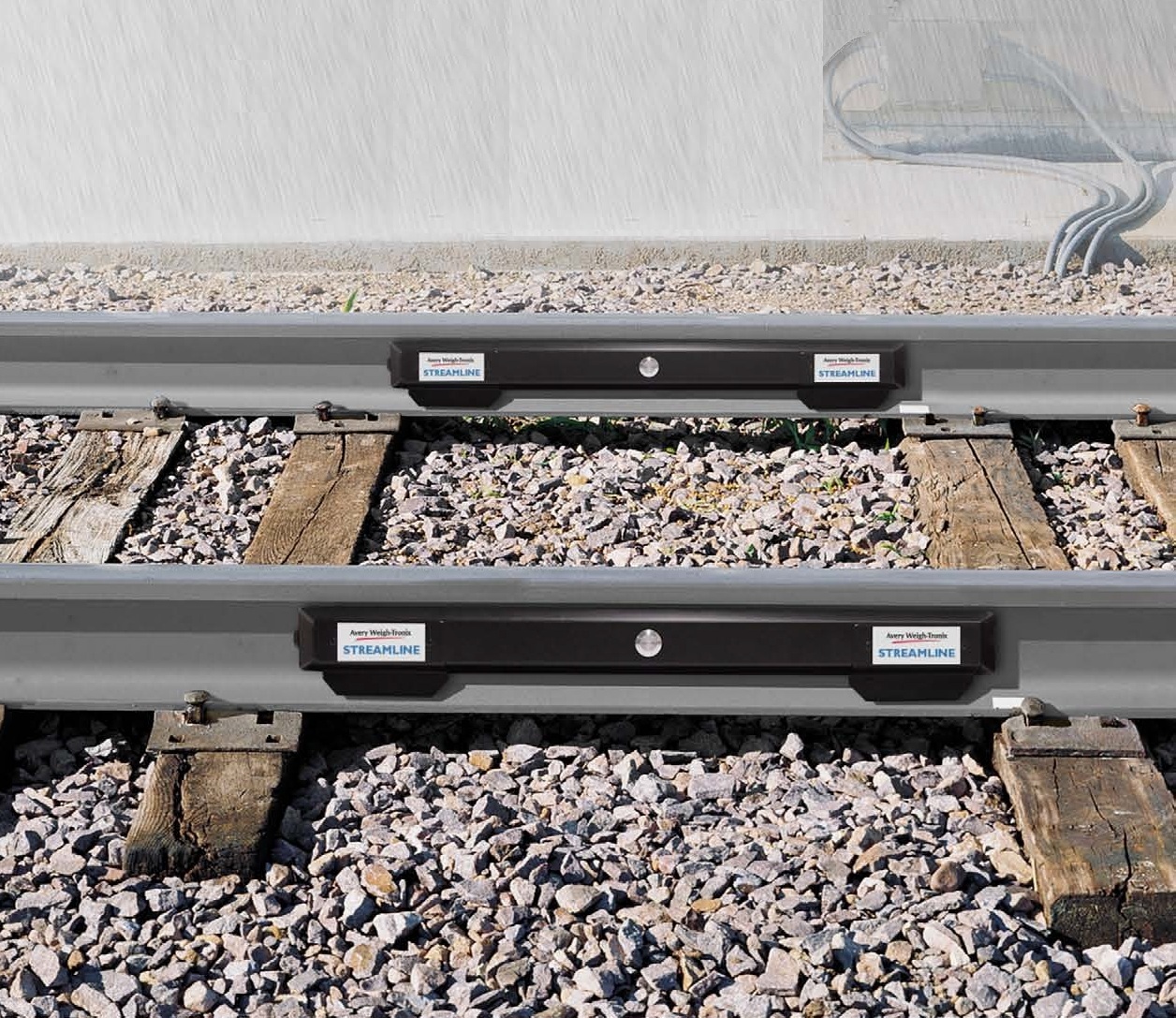 The following is representative of what we offer. It is not exclusive. Please contact us with your requirements.
Click on the Manufacturer name below for their Railroad Track Scale family
Railroad Track Scale Manufacturers
Streamline Bolt-On Railroad Track Scales - Avery Weigh-Tronix