Steel Coil Floor Scales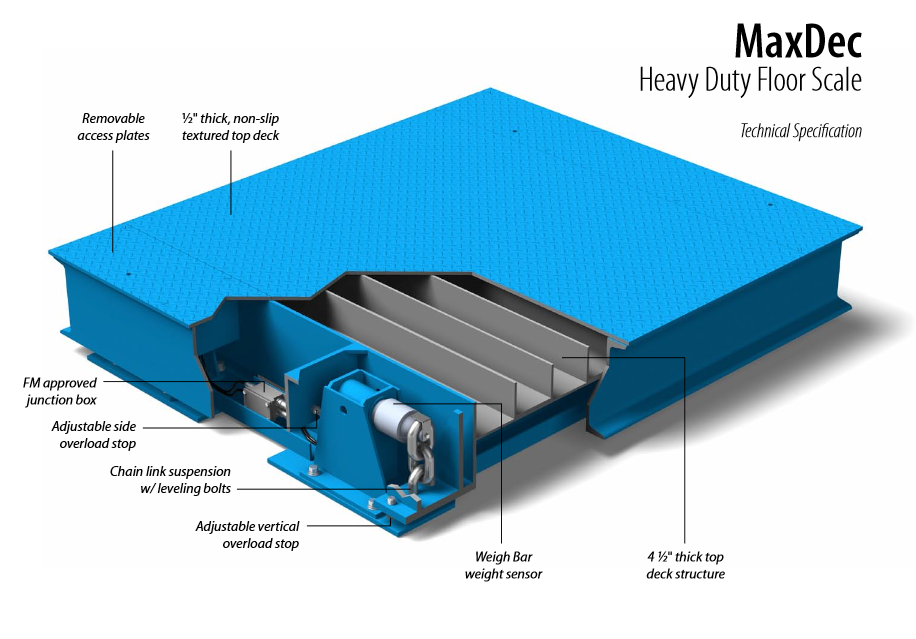 Steel Coil Floor Scales must be designed to handle concentrated loads due to the small footprint. They typically are 6' X 6' and 6' X 8' in 50,000-pound or 100,000-pound capacities. Many accessories are available to fit your needs. The scales we sell and service are from quality conscious, ISO accredited, manufacturers.
The following is representative of what we offer. It is not exclusive. Please Contact Us with your requirements.
Click on the Steel Coil Scale below for a selection of what is available.
Avery Weigh-Tronix MaxDec Series Steel Coil Scales
Cambridge Scale Works 660-Coil Series Concentrated Load Scales